Our Practice
Jaime R. Gonzalez, DDS
Dr. Jaime Gonzalez graduated from Loma Linda University Dental School in San Bernardino, California in 1996. After graduation, he moved to Alamogordo, NM and has practiced dentistry ever since at the Alamogordo Dental Group. Dr. Gonzalez practices general dentistry with a special interest in dental sleep medicine. His professional memberships include:
-American Academy of Dental Sleep Medicine
-American Academy of Orofacial Pain
-Academy of General Dentistry
---
Mario Samaniego, DDS
Dr. Mario Samaniego is originally from El Paso, TX but at a young age migrated to California where he attended high school and dental school at Loma Linda University. After dental school he joined the USAF for specialized training in every area of dentistry.
In 1984, Dr. Samaniego started his practice in Las Cruces, NM and in Alamogordo, NM. Growth in both practices occurred so quick that he had to bring in other doctors to assist with the patient load. Continuing education has been one of his top priorities and being in general dentistry requires keeping up with the latest developments. Dr. Samaniego has been able to help many patients with TMJ problems, orthodontics, complete reconstructions, and cosmetic dentistry. Dr. Samaniego is one in 240 dentists in the world that practices the Bio Esthetic Dentistry Technique in treating his patients. This technique combines stable TMJ's in the alignment with the patients bite to create long lasting, beautiful smiles. In 2008, Dr. Mario Samaniego was selected by Consumers Research Council of America as one of America's top dentists. He is among a select few that have earned this prestigious recognition. He has also been named as The Most Favorite Dentist in Las Cruces, NM by Las Cruces Sun News Readers.
Dr. Samaniego is very concerned about education for our youth and for years has been involved in raising funds for scholarships. Several years ago, he funded a program that provides scholarships for senior students going to college. So far, about 100 scholarships have been given to students.
His hobbies include dentistry, cycling, old cars, gardening, and traveling.
---
David Samaniego, DDS (1962 – 2017)
Dr. David E. Samaniego attended and graduated from Loma Linda University in 1996. From 1993 to 1996 he attended several mission trips as part of his education in dentistry which was a minimum of six weeks long. In these trips, he volunteered dental work in association with Doctors without Borders and ADDRA. The mission trips covered several areas of Mexico, which included Baja California and Chiapas.
In 1995 he did a three month medical journey to South America in the Amazon jungles of Brazil.
In 1996 Dr. David Samaniego joined his brother Mario Samaniego at his practice, Las Cruces Dental Associates, PC.
---
Jared Wallis, DDS
Dr. Wallis graduated from University of Colorado School of Dental Medicine with his Doctor of Dental Surgery. Prior to receiving his degree in dentistry, he graduated with a Bachelor of Science degree in Biochemistry from New Mexico State University, where he received the Glenn R. Hamiel Award for analytical chemistry.
His professional memberships include the American Dental Association, the New Mexico Dental Association, the Southwest District Dental Society, the Academy of General Dentists and Delta Sigma Delta Dental Society. Dr. Wallis believes in lifelong learning, having taken hundreds of hours in continuing education. He has had extensive education in cosmetic dentistry, TMJ, oral surgery including third molars, and full mouth rehab, just to name a few.
Dr. Wallis was raised in Las Cruces and graduated from Mesilla Valley Christian School in 2001. He played basketball for Mesilla Valley and then coached JV and Varsity basketball for MVCS while attending NMSU.
Dr. Wallis married his wife, Jayme, in 2008. They have three children. Dr. Wallis enjoys playing basketball, guitar, piano, and being outdoors. He is excited to practice dentistry in the area where he was raised, and is committed to providing compassionate care to the people of Alamogordo.
---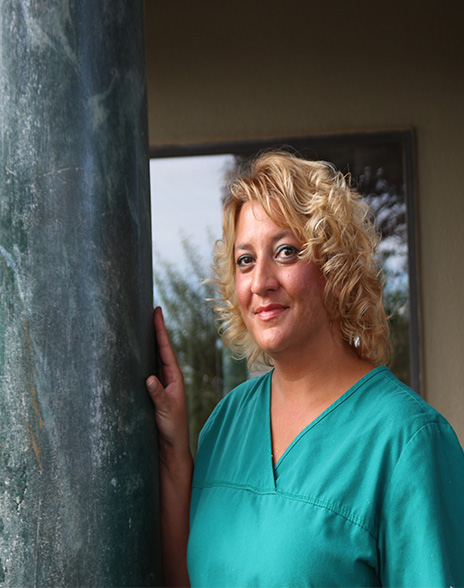 Janet Moncayo
Dental Hygienist
After serving a little over nine years in the US Navy as an Aviation Electronics Technician, Janet decided to come back to her home town of Alamogordo. She graduated with honors from Doña Ana Community College's dental hygiene program in 2014. Her number one priority is patient care and providing the best and most up-to-date dental practices. She has worked at Alamogordo Dental Group for over two years. She enjoys the friendly staff as well as the excellent doctors most about working at our practice. Janet looks forward to meeting new patients seeking caring and professional dental service.
---
Lisa Orozco was born and raised in El Paso, Texas. She graduated from Bel Air High School in 1988, and then continued her education at El Paso Community College. She went on to receive her Associate of Dental Hygiene in 1991. Lisa then furthered her education by going to Phoenix College to get her license in anesthesia in 1992.
She moved to Alamogordo in 1991 and has enjoyed working for Alamogordo Dental Group and with such an energetic staff that really cares about the patients. On her time off, Lisa loves to go camping and enjoys drag racing with her husband and son.
---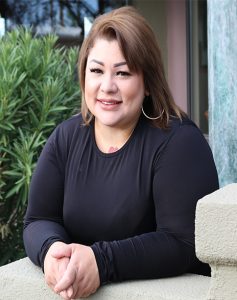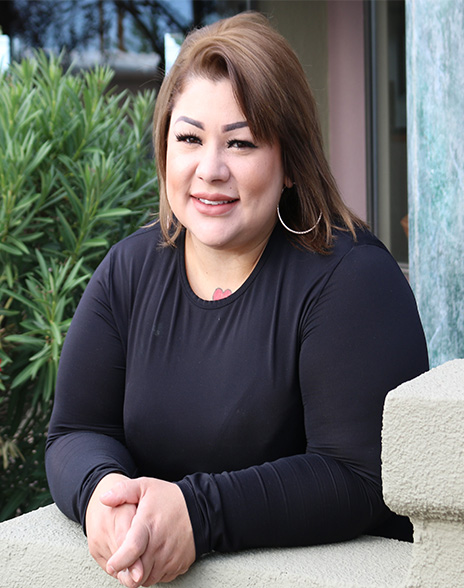 Rosanna Jackson
Dental Assistant
Rosanna has been an essential part of our team since 2014. She graduated from Vista Colle in El Paso Texas in May of 2014. She moved to Alamogordo from Oklahoma in 2015. Rosanna enjoys working at Alamogordo Dental Group because of our patients, she enjoys our patients more than anything, they make her job so much more enjoyable. She hears so many stories from patients about serving in the Vietnam War and loves to hear where these patients are now. Rosanna has two beautiful boys and an amazing husband. In her free time, she loves to spend time with her family, watch movies and basketball and cheer on the Dallas Cowboys.
---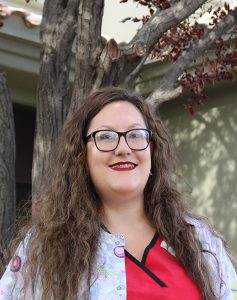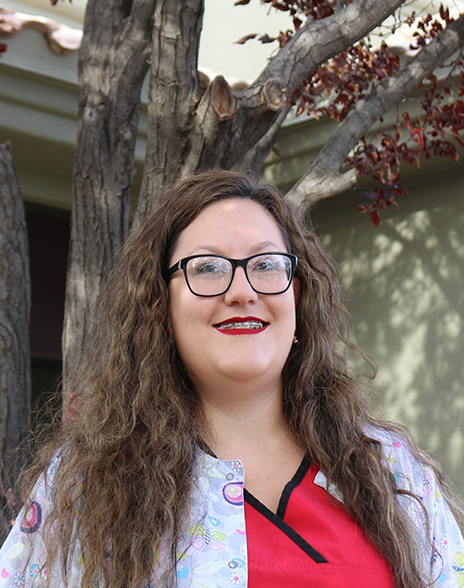 Tamara Stogden
Dental Assistant
Tamara has been a member of our team since 2015. She contributes to the success of our practice by working with our friendly and knowledgeable staff to learn and teach each other new things that they can apply to the practice. She loves providing the best care for her patients and being hands-on every day the most about working at Alamogordo Dental Group. Tamara has a wonderful boyfriend of seven years and a German shepherd, Buster, who is her baby. In her free time, Tamara loves to swim, go camping and go fishing.
---
Monica has been a team member at Alamogordo Dental Group since 2018. She enjoys working with our fun, friendly and professional staff. She contributes to the success of our practice by having a positive and professional attitude towards her job. She is always ready to work and learn more about her job. Monica has two sons and is a professional cake decorator and baker in her time outside of the practice.
---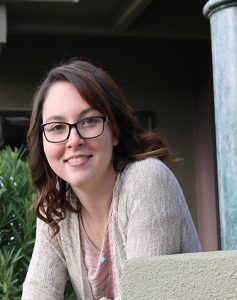 Maggie Fazenbaker
Hygiene Coordinator
Maggie has been a part of our team since 2016. She says the best part about being a part of our practice is the feeling of being part of a big family. She contributes to the success of our practice by being our resident "insurance guru." She has extensive knowledge of the ins and outs of the most widely used and accepted insurance policies. She is here to help you with any insurance questions or issues you may have. Maggie is married to her better half, Mark. She is also a dog mom to three fur kids, Dexter, Rex and Cheyenne. In her spare time, she helps pit crew for her husband when he is drag racing and runs her own in-home clothing business. She also enjoys spending time with her puppies and being a health and wellness advocate.
---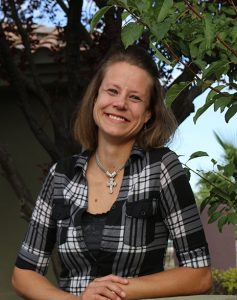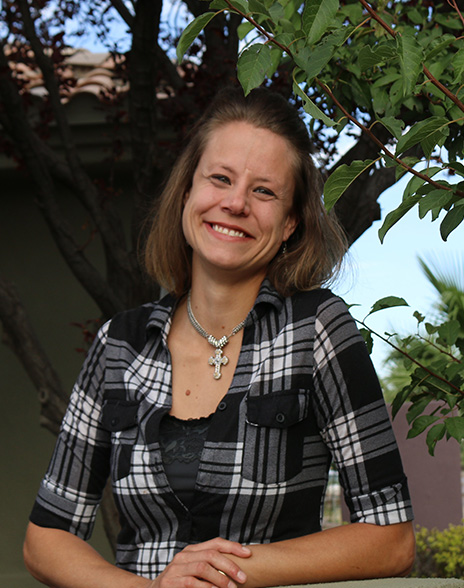 Teah DeBusk
Treatment Coordinator
Teah has been a member of our team at Alamogordo Dental Group since 2017. She graduated in 2001. She is committed to putting her patients needs and wants first and helping them have a hassle-free appointment. She contributes to the success of our practice by giving our patients one-on-one attention and answering any questions they may have. She enjoys being part of the fun and energetic team at our practice. Teah has two beautiful daughters and loves being outdoors, camping and playing in the water in her free time.
---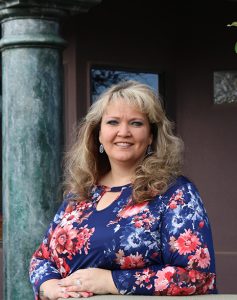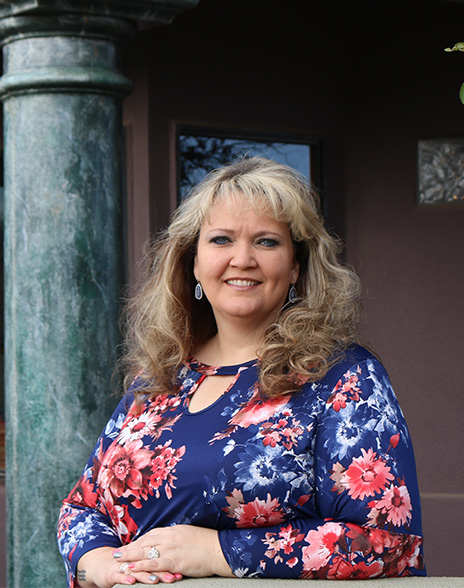 Poco Gorby
General Manager
Poco was born in Texas, adopted and relocated to New Mexico where she was raised in Lincoln County. She relocated to Alamogordo in 1991 where she married my husband, Cory. She has been blessed with a handsome son, and two beautiful daughters. Poco enjoys spending time with her family and her golden retriever, Journey. After several years in real estate, she entered the medical/dental field where she has been able to strive and develop trusting relationships with our patients. Working in the dental field has offered many opportunities for Poco, leading her to this position at Alamogordo Dental Group as the office manager. She is efficient and committed to providing the best service possible to our wonderful patients.
---