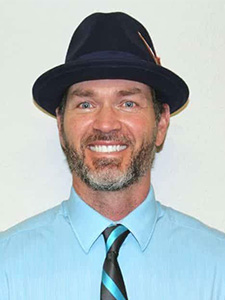 Dr. Logan Behrmann has been a part of the Alamogordo community since 2006. He graduated from BYU-Hawaii with a Bachelor of Science in biology and earned his dental degree from the Oregon Health and Sciences University in Portland in 2005. He went on to complete his advanced education in General Dentistry at Wright-Patterson Medical Center in Dayton, Ohio. He received the Meritorious Service Medal for his work as the Clinical Element Chief, Code Blue Monitor and Triage Officer while serving in the United States Air Force at Holloman Air Force Base. He attends continuing education courses every year, and is a graduate of the Schuster Center for Professional Development. He has served a PCC Dental implant Surgery Residency and has graduated from the WhiteCap Institute for Dental Implants. He is a member of the American Dental Association.
Dr. Behrmann believes that great health starts with a beautiful smile! His goal as a dentist is to provide dental work that will last for a long time; that looks natural, feels comfortable during and after the treatment and functions optimally.
When he is not taking care of patients, Dr. Behrmann enjoys Spartan Races, as well as horseback archery and traditional archery. He also likes to spend time backpacking, canyoneering, climbing and traveling.